W
D Breaks Into Martial Arts Market
August 2013
Patong Boxing Gym and Training Camp has just had a new website upgrade by Wide Discovery, giving the popular gym's online image a real mean look and feel, as well as allowing visitors to make direct online room reservations through the website's booking engine.

Aimed at attracting mixed martial art (MMA) enthusiasts from around the world with Muay Thai training courses, the gymnasium recentry added 45 'Secret Cliff Villas' as a convenient accommodation option for students, who can view and make room reservations quickly and easily, directly through the WD Booking Enging.

Visit the website: thailandpatongboxinggym.com
Get 15 Day of Direct Bookings Absolutely Free!
Sign up now for a Free 15-day Trial of Wide Discovery's Internet Booking Engine
Start accepting Commission-Free bookings directly through your wesite!
Active in 48 Hours
Cross-platform Performance For All Desktop, Smartphone & Tablets
Customize Promotions & Special Offers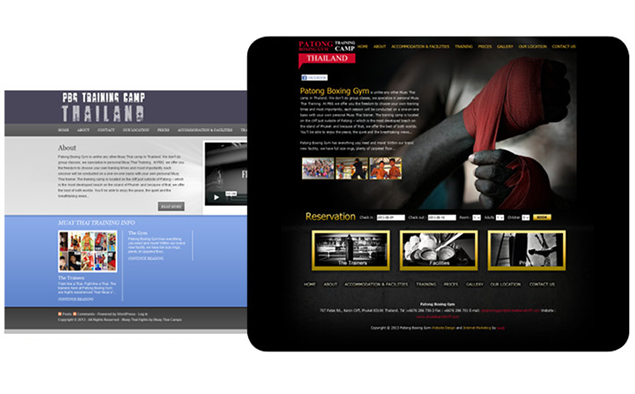 A Warm Wecome To Resorts Now On Board With Wide Discovery
The Tropical Garden Resort in Kata and the Bauman Hotel in Patong launched new websites by Wide Discovery in June and are enjoying a boost in revenue streams after incorporating WD's Internet Booking Engine (IBE) into their new websites. Contact us to fine out more about our Starter, Gold, Platinum and Premium web development packages.