T
ablet Website Design
Having your website available as a tablet version certainly makes sense with about 100 million tablets currently being used around the world.
Like
our mobile websites
, tablet versions of your website need to be designed differently to ensure a layout that fits various tablet screens and can be navigated by touch or tapping.
Wide Discovery offers tablet versions in all our
website development packages
: Starter; Gold; Platinum & Premium.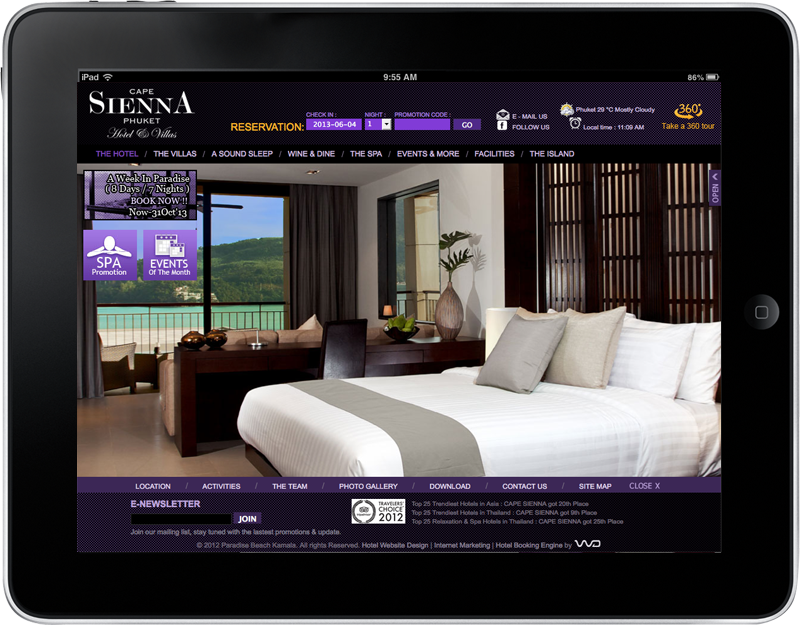 Premium Package
Free Tablet Version With Premium Website Development Package
Features
Automated script for iPad / tablet detection
Specifically designed for touch-screen navigation
Integrated Booking Engine
Swiping & browsing capabilities
Expanding navigation menus
Contact Wide Discovery today
for more information on Tablet Website Design